ASUS has officially unveiled its new ROG x EVANGELION series of PC hardware and peripheral products. – Building on its hugely popular EVANGELION project, ASUS has confirmed the launch of new motherboards, graphics cards, peripherals, monitors, headsets, power supplies, apparel, and everything else gaming enthusiasts could want!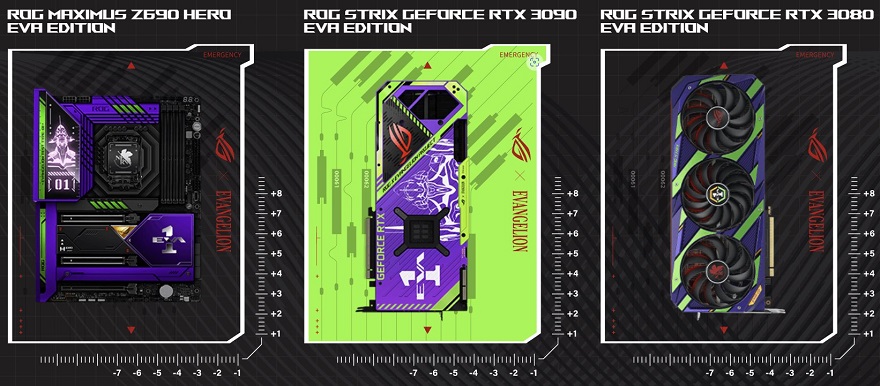 ASUS ROG x EVANGELION Series
Representing a huge collaborative effort between ASUS and Studio Khara, the new ROG x EVANGELION series has something for everyone. Well, those who want at least one of the most eye-catching gaming PC designs!
The series is comprised of exceptionally limited and exclusive edition products that include ASUS' latest Z690 motherboards as well as custom Nvidia 30XX graphics card designs.
"The EVANGELION collection is the convergence of gamers and machines, brought to you by Republic of Gamers and Studio ©khara. ROG is releasing new gear for Project EVANGELION that spans motherboards, graphics cards, gaming cases, all-in-one coolers, gaming monitors, peripherals, routers, wearables, and gear.

Build your EVA machine and sync with EVA-01!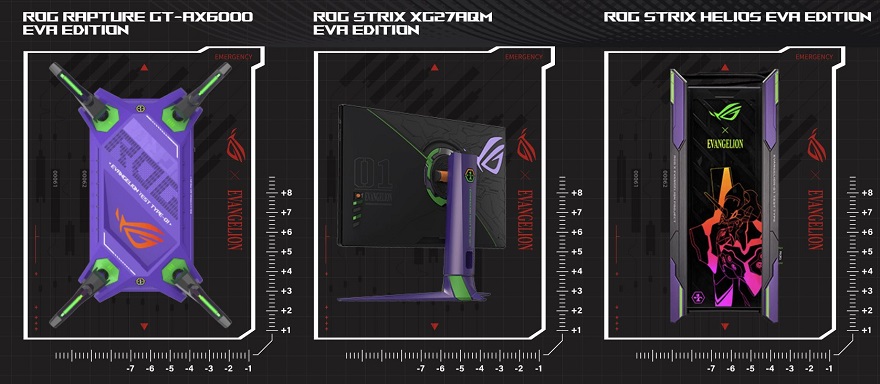 Where can I find out more?
I think it probably goes without saying that, as incredible as much of this technology is, it tends to come with a price tag to match. That being said, it's no secret that the extreme level of PC aesthetics often comes at a price to match. – For the occasional, this is probably not the case!
However, if you want to know more, you can check the official ASUS ROG x EVANGELION series website via the link here!
What do you think? – Let us know in the comments!