Driven by the tireless efforts of industry leaders and the University of Hawaii among the elders of Mānoa Jeff Kalani and Ryan Yamauchia targeted campaign raised more than $700,000 to make much-needed upgrades to the civil and environmental engineering labs at uh Manoa.
Six labs that have been officially renamed to reflect their industry sponsors were on display at a special open day for supporters on the uh Mānoa campus on June 16. These labs include:
SSFM Structures laboratory
Bowers + Kubota Conference Room
Jacobs Traffic and Transportation Lab
YKE Geotechnical testing laboratory
GCA Hawaii and HC&D Concrete and Materials Laboratory
environmental element and AECOM Environmental laboratory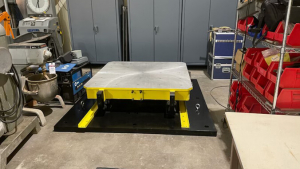 In total, more than 80 individual and corporate donors contributed to the campaign, which lasted five months.
"Sponsoring this fundraising campaign has been an honor and Jeff and I are so grateful to the many donors who have made this a huge success," said Yamauchi, president of Element Environmental. "Mahalo for helping us build a better future for our college, faculty, and students."
The labs each created a plan for using their funds based on their individual needs, which range from equipment purchases and repairs to software and facility upgrades.
At the Jacobs Traffic and Transportation Lab, Associate Professor Guohui Zhang has big plans. "The funds will be used to purchase high-performance computer stations, traffic simulation software and portable traffic data analysis devices to facilitate our research and teaching activities at various levels," Zhang said. "They will help improve our transportation research infrastructure and rebuild our research capacity for our students, postdoctoral researchers and faculty to pursue excellence in academic work.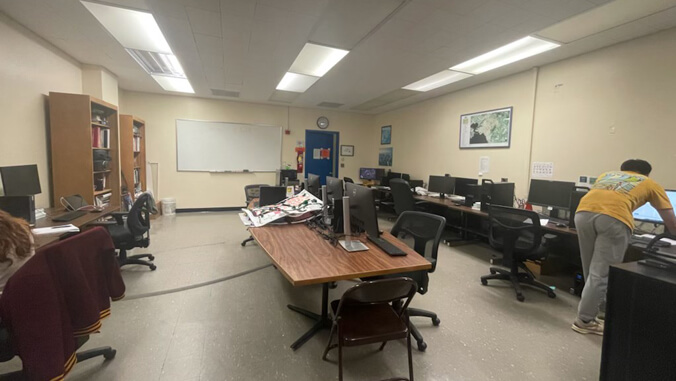 The SSFM Structures Lab will focus on purchasing test equipment with a variety of educational uses. Teacher Ian Robertson said: "Generous donations to the SSFM Structures Laboratory has allowed us to purchase a five-foot square seismic shaker table that will allow us to demonstrate the dynamics of structures with one or more degrees of freedom during undergraduate and graduate courses in structural dynamics and engineering. seismic.
Additional uses include open house demonstrations simulating various structural system responses to earthquakes and K-12 educational competitions to build earthquake-resistant structures, as well as for faculty and graduate student research in the field.
Ongoing industry support
uh Mānoa College of Engineering is grateful for the strong support it has received from local industry over the years, creating a win-win situation for its students, the engineering community and the state.
"When practitioners in the engineering and construction industry contribute to the uh Department of Civil and Environmental Engineering, they not only support the school. The funds directly affect students in the form of classroom improvements, equipment and better teaching methods," the assistant professor said. Randall Akiona. "Bringing our graduates into the 'real world' benefits everyone if they can enjoy an enhanced college experience. »
Read more uh New stories about the College of Engineering.